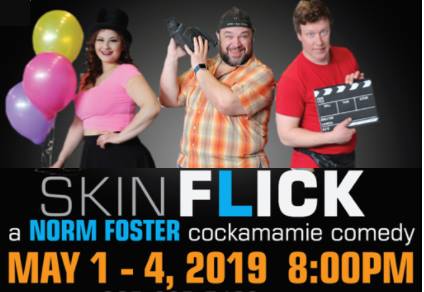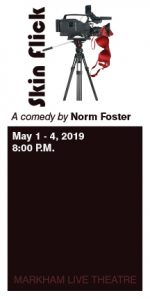 Skin Flick, by Norm Foster
May 1-4, 2019
Flato Markham Theatre
In this entertaining comedy by Canadian favourite Norm Foster, married couple Daphne and Rollie find themselves out of work and out of luck. When they come across a mistakenly rented X-rated movie, they get the idea to make their own film for some quick cash. They have the camera, they have the vision, and they have the drive. The only problem? Neither of them wants to star in it.
Tickets can be purchased by calling Flato Markham Theatre at (905) 305-7469 or by visiting the Flato Markham Theatre Website
SUBSCRIPTION FORM
Feel free to print the subscription form and submit it to the Flato Markham Theatre box office: by mail, fax, phone, or in person.