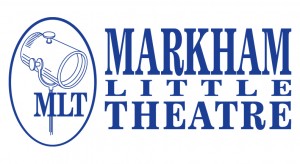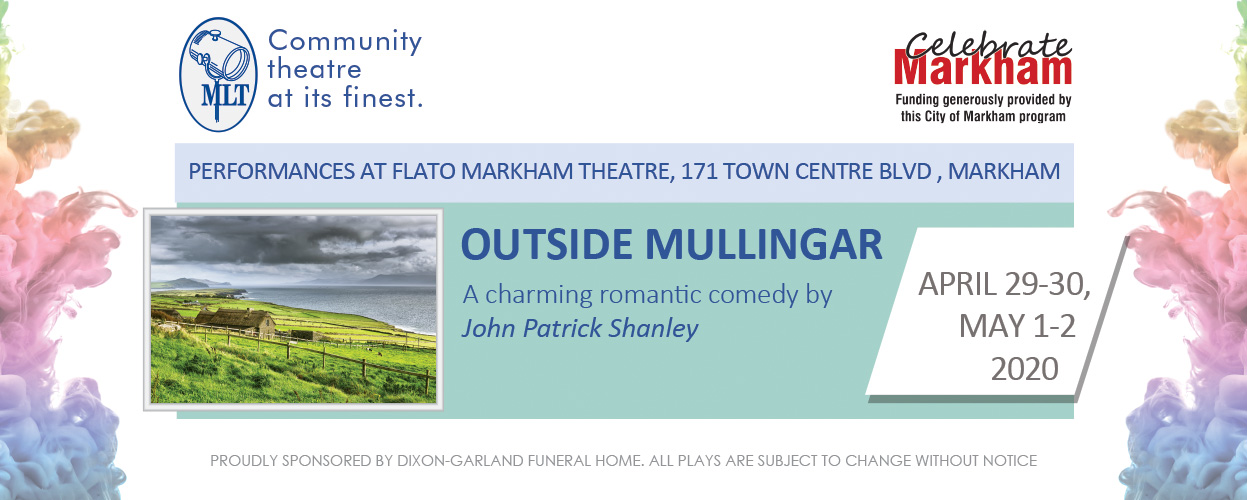 Calling Cast and Crew for Outside Mullingar
Stop The Presses!
Unfortunately, our Anthony has had to withdraw, due to other obligations. Anthony! We need you! Tuesday, February 18, 7:00pm to 9:00pm at Backstage. See below for details!
Anthony Reilly and Rosemary Muldoon have grown up next to each other on two farms in rural Ireland. Rosemary fell in love with Anthony at the age of six, and is convinced that he will eventually come to her. Anthony had his heart broken as a young man, and hasn't dared open it to another woman since.
Forty years later, the two of them are still living next to each other instead of together. With a small land feud happening between the two families, it seems unlikely that a romance will ever happen. Rosemary's determination, however, eventually brings the two of them together, and two unlikely souls eventually find happiness.
For a fuller description, see the season show page for Outside Mullingar.
Characters
Oeife (Lead): Female, 60-77
Rosemary's mother, in bad health. When we meet her, she is grief-stricken because her husband has just died. A sharp, straight-shooting old bird. Doesn't suffer fools. Weathered, opinionated, and set in her ways.
Anthony Reilly (Lead): Male 40-49
An intense dreamer, dutiful and quiet. His subdued manner masks a full, yearning heart. Resigned to a life alone because he's afraid to reveal himself. Sensitive and guarded.
Rosemary (Lead): Female, 40-49
A farmer's daughter and a tough cookie. A bit of a tomboy, but with a romantic soul. Single-minded, willful, patient and optimistic. Her hopes are fervent, but secret. She's playing the long game.
Tony Reilly (Lead): Male, 60-77
Anthony's father. A wily old Irish farmer, cantankerous, set in his ways, and sly. Proud, stubborn, and gruff. A fixture of his part of the Irish countryside.
Auditions Will Be Held
Monday January 20 at 7:00pm
Wednesday January 22 at 7pm
Callbacks (as needed) will take place on Saturday January 25
Auditions will consist of cold readings from the script in a group format. Bring your best Irish accent! (Accent coaches will be available during rehearsals.)
If you have a theatrical resumé and a headshot you like, bring them! Otherwise, be prepared to fill out an audition form and have your picture taken at auditions.
Other dates:
Show runs: April 29 to May 2, 2020 at the Flato Markham Theatre.
You will also need to be available for tech and dress rehearsals April 26-28.
Rehearsals: Start and times to be determined
Auditions and call-backs will take place at our Backstage facility, located on the grounds of the Markham Museum at the north-west corner of 16th Avenue and Markham Road. Turn in at the lights across from McDonald's, and drive straight, keeping the museum to your left. Park in the small parking lot, then walk through the large gate. We're the first building on your right.
Note: MLT is a non-profit organization, staffed entirely by volunteers. We do not pay our actors. Or our crew.
Please contact Marlene Foran at mforan@rogers.com for more information and to let her know when you would like to audition!
Crew Information
We need it all, folks! Producer, stage manager, costumes, set building and painting, sound, lights, running crew, … it's all up for grabs!
Interested in being backstage or offstage?  Mail Marlene or plan to come to the first readthrough (TBA).
Other Local Opportunities
ASSOCIATION OF COMMUNITY THEATRES – CENTRAL ONTARIO (ACT CO)
Find out about auditions for local theatres, in Central Ontario.