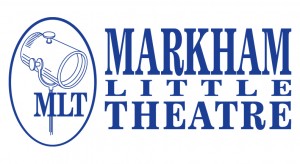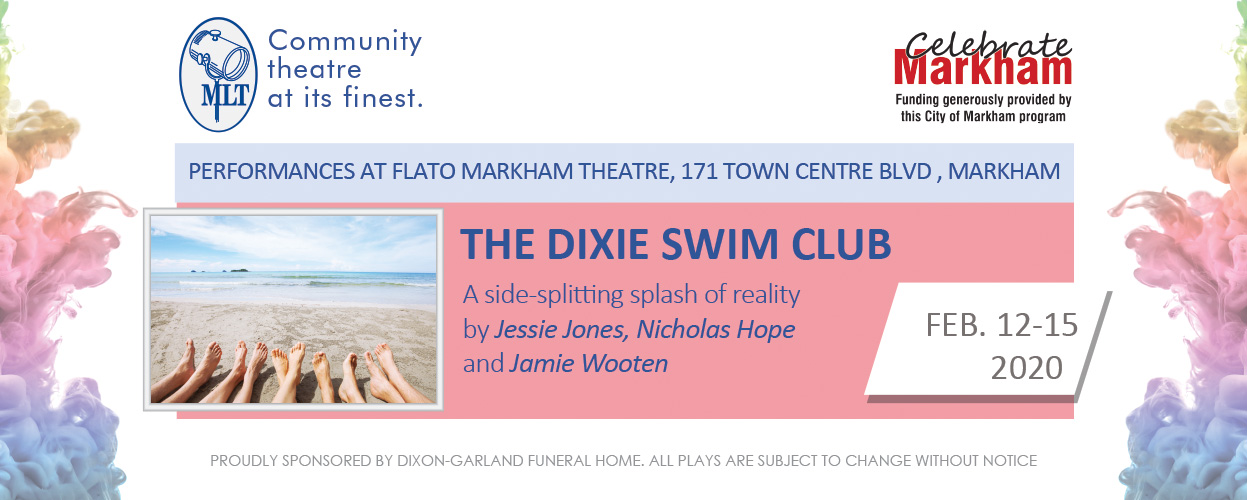 Calling Cast and Crew for The Dixie Swim Club
Five Southern women, whose friendships began many years ago on their college swim team, set aside a long weekend every August to recharge those relationships. For a fuller description, see the season show page for The Dixie Swim Club.
Casting Information
Sheree – The team captain. Practical, supportive, the eternal tomboy and all-American mom.
Dinah – The wise-cracking cynic of the group. A lawyer, she excels at everything except romance. She's armed with a dry martini and an even drier sense of humour.
Lexie – A true "southern belle". She's vain, youth obsessed, and keeps her cosmetic surgeon on speed dial.
Jeri Neal – A dizzy ray of sunshine. Perky and naive, Jeri was a nun for many years.
Vernadette – Marriage and motherhood came shortly after college. A teacher with a problematic home life, she faces tribulations with gallows humour.
Auditions Will Be Held:
Wednesday October 2 at 7:00pm
Friday October 4 at 7pm
Callbacks (as needed) will take place on Saturday, October 5 at 11:00am
Auditions will consist of cold readings from the script in a group format. If you have a theatrical resumé and a headshot you like, bring them! Otherwise, be prepared to fill out an audition form and have your picture taken at auditions.
Note: The play is set in North Carolina. Southern accents are required! Assistance will be provided if necessary.
Other dates:
Show runs: February 12-15, 2020 at the Flato Markham Theatre.
You will also need to be available for tech and dress rehearsals February 9-11.
Rehearsals: Start on November 26, 2019. We will have a Christmas break from December 23 – January 2.
Auditions and call-backs will take place at our Backstage facility, located on the grounds of the Markham Museum at the north-west corner of 16th Avenue and Markham Road. Turn in at the lights across from McDonald's, and drive straight, keeping the museum to your left. Park in the small parking lot, then walk through the "human gate" to the left of the large sliding gate. We're the first building on your right.
Note: MLT is a non-profit organization, staffed entirely by volunteers. We do not pay our actors. Or our crew.
Please contact Gloria Thomas at thomasgloria43@gmail.com for more information and to let her know when you would like to audition!
Crew Information
We need it all, folks! Producer, stage manager, costumes, set building and painting, sound, lights, running crew, … it's all up for grabs!
Interested in being backstage or offstage?  Mail Gloria or plan to come to the first readthrough (TBA).
ASSOCIATION OF COMMUNITY THEATRES – CENTRAL ONTARIO (ACT CO)
Find out about auditions for local theatres, in Central Ontario.