By Neil Marr
Max, Keith, and Stan decide to celebrate their fiftieth birthdays up at the lake. They hope for a little golf, a little music, and a lot of reminiscing. But when Stan brings his new wife along for the weekend, their plans don't go quite as expected. Pull up a deck chair, and join the group of friends in this entertaining comedy.
Written by MLT member Neil Marr.
Cookstown Community Theatre showcases local playwrights.
Below are photos from a recent "lightly rehearsed stage reading" of Bienvenue Oh Trout Lake.
Pictured here is Neil Marr being interviewed after the reading.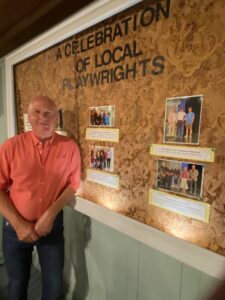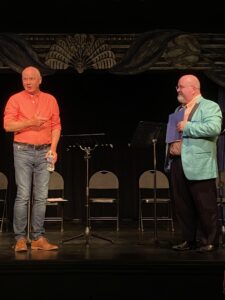 Cast and crew:
Coming soon!
Featuring:
Coming soon!