Members
Click on the links below for some fun YouTube videos and photos from our plays.
Scroll down to read bios on some of our members AND check out our "fun" photos.
50 Wonderful Years: slide show and song
What to do while you're waiting for your cue……
Arsenic and Old Lace (rehearsals)
Arsenic and Old Lace (Dress Rehearsal)
Bedroom Farce (rehearsals)
Bedroom Farce (Dress Rehearsal)
ACT-CO Gala 2017 (YouTube video)
On A First Name Basis (Dress Rehearsal)
Jitters (Dress Rehearsal photos)
I'll Be Back Before Midnight (rehearsal photos)
Theatre is not just for spectators….Join In!
Whether your interest lies in being on stage or working behind the scenes, we can offer you the opportunity to become part of a talented and creative team, producing four shows each year, and having a great time in the process.
Theatre experience is not a requirement of membership, (although it is welcome). We are willing to teach anyone willing to learn; whether it's swinging a hammer, sewing a button, placing a prop, directing others or acting.
Membership in Markham Little Theatre is open to any individual, sixteen years of age or older.
If you are interested in attending our open auditions, a monthly meeting, or helping with our current production, please call or email one of the people listed on the contact us page. Membership dues of only twenty-five dollars per year are required if you choose to become a member, and membership has its rewards!
BECOME A MEMBER OF MLT
WE HAVE FUN PRODUCING A PLAY TOGETHER,
AND WE HAVE FUN PLAYING TOGETHER
click here for more information
CELEBRATING CHRISTMAS MLT STYLE: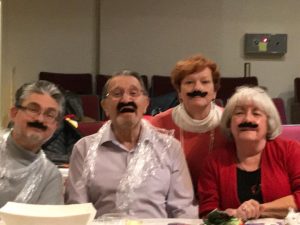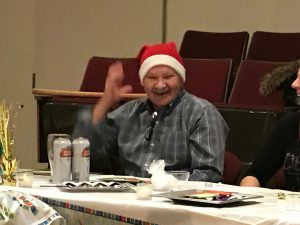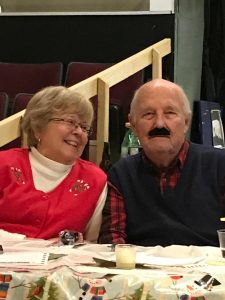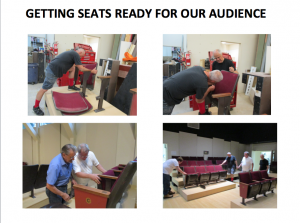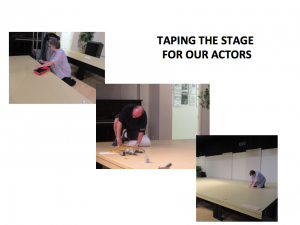 Member Bios & Pics ( in no particular order):