Auditions
MARKHAM LITTLE THEATRE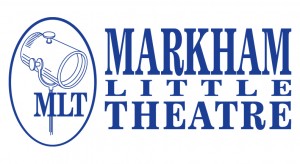 AUDITION NOTICE!
MLT is holding auditions for their November production of
JITTERS   A COMEDY by David French
About the auditions:
Auditions will take place on Monday, July 24th at 7:00 and Wednesday, July 26th at 7:00 p.m.
** Please attend both audition dates**
Callbacks will be on Friday, July 28th at 7:00 p.m.
Auditions (and rehearsals) will take place at MLT's "Backstage" facility, located at 9350 Markham Road on the grounds of Markham Museum.  We are at the north east corner of Markham Road and 16th Avenue, with an entrance across from the McDonald's.  Walk through the iron gates, and we're the first building on your right.
Performances will take place at the Flato Markham Theatre from November 15 – 18, 2017.
Rehearsals will take place beginning September 2017 on Tuesdays and Thursdays from 7:00 to 10:30 p.m. AND Sundays from 11:00 a.m. to 4:30 p.m.
This is an open call.  The audition process will consist of cold readings with the director in an informal setting.
Actors not familiar to the group should please bring an acting resume.
Note: MLT is a non-paying community theatre company.
Please email the Director Gloria Thomas at thomasgloria43@gmail.com to confirm your attendance, or if you require more information.
About the play:
Everything that could go wrong, does go wrong in this hilarious examination of what takes place behind the curtain of an ambitious new play. It's opening night, and things are not going well. Egos are clashing, the crew is frustrated, and the playwright is desperate. Throw in a male lead who can't remember his lines and the promise of a New York producer in the audience, and watch the action unfurl in this popular Canadian comedy.
Characters:
The play consists of: three (3) females aged 20 to late 60s and six (6) males aged 20 to late 60s
ASSOCIATION OF COMMUNITY THEATRES – CENTRAL ONTARIO (ACT CO)
Find out about auditions for local theatres, in Central Ontario.