Auditions
MARKHAM LITTLE THEATRE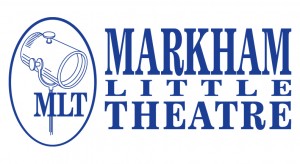 AUDITION NOTICE
MLT is holding auditions for our September play:   On A First Name Basis, a comedy by Norm Foster
Auditions will take place on:      Tuesday, June 6th at 7:30 p.m. AND Thursday, June 8th at 7:30 p.m.
If necessary, callbacks will be:   Sunday, June 11th at 1:00 p.m.
This is an open call:  Auditions will consist of paired cold readings from the script. To request an audition and/or a copy of the script, please email the director at ali.adatia@rogers.com indicating the role you are interested in and the date you'd like to audition. Actors who have not performed with MLT before are asked to include a headshot and resume, and to present a short 1-minute comedic or dramatic monologue prior to the cold reads.
Auditions, rehearsals and performances will take place at MLT's "Backstage" facility, located at 9350 Markham Road on the grounds of Markham Museum.  We are at the north west corner of Markham Road and 16th Avenue, with an entrance across from the McDonald's.  Walk through the iron gates, and we're the first building on your right.
Performances will take place at our BackStage facility September 6-9, 13-15 & 20-23 at 8:00 pm
Rehearsals will take place on Tuesdays and Thursdays at 7:00pm, and on Sundays at 1:00 pm
Note: MLT is a non-paying community theatre company.
About the play:
This heartwarming Canadian comedy introduces us to David Kilbride, a successful but self-involved novelist who is confronted by his housekeeper of 28 years.  When it is revealed that he knows absolutely nothing about her, including her first name, he makes it his evening's mission to learn everything he can about his outspoken employee.  She isn't going to make his job an easy one.
Characters:
DAVID KILBRIDE (Male, 62 years old) – A wealthy, successful novelist. Three times divorced, lives alone, plagued by a feeling that he hasn't lived life to the fullest despite his accomplishments. One evening he decides to broach a personal conversation with his housekeeper of 28 years after realizing he doesn't know the first thing about her. Incisive, analytical, intelligent, perhaps overly rational, loves language, but also self-involved and oblivious at times. Has just been diagnosed with a potentially life-threatening illness.
LUCY HOPPERSTAAD (Female, 54 years old) – David's housekeeper of 28 years. A dutiful employee, yet outspoken and sharp-witted when given the opportunity. Never married, lives alone in her own home, emotionally resilient and very astute. Very uncomfortable and reluctant to engage David in personal conversation, but opens up more and more as the night goes on and the drinks flow. Has secretly been in love with David for the past 18 years.
ASSOCIATION OF COMMUNITY THEATRES – CENTRAL ONTARIO (ACT CO)
Find out about auditions for local theatres, in Central Ontario.