Auditions
MARKHAM LITTLE THEATRE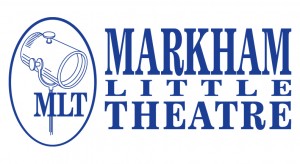 MLT is holding auditions for our next two plays.
Back Before Midnight
Written by Peter Colley. Directed by Michele Browne
This classic thriller will run at the Flato Markham Theatre.
February 14-17, 2018
Synopsis
Jan is recovering from a nervous disorder. She and her husband rent a remote cabin from an odd farmer who delights in telling gruesome ghost stories. When the husband's sister arrives, all manner of frightening events occur. What will happen to fragile Jan as bodies begin to appear and disappear???
Audition Dates:
Tuesday, November 21 at 7:30pm
Wednesday, November 22 at 7:30 pm
Call-backs (if necessary) Thursday, November 23 at 7:30pm
Auditions will consist of cold readings from the script, and will take place at our Backstage facility located on the grounds of the Markham Museum. First lights north on Main Street Markham (Hwy 48) and 16th Avenue, across from the McDonald's. We are the first building on your right once you pass through the black iron gates.
Cast of characters:
Jan (aged 29-40)
She has recovered from a recent nervous breakdown, but the key word is "recovered". She is essentially a rational, functioning human being. She is insecure and fidgety, but — as the play unfolds — it becomes clear that she has every right to be.
Greg (aged 29-45)
Jan's husband. He should exude a quirky charm, as the audience must consider him as both the "good guy" and the "bad guy". He must show enough affection towards Jan that the audience can excuse his somewhat detached persona. We need them to root for this marriage.
Laura (aged 29-45)
Jan's sister-in-law. She seems sweet on the outside, but can be nasty and manipulative when it suits her. A bit of a sociopath.
George (aged 55+)
The old — and odd — farmer. The actor who takes on this role must have a good sense of comic timing.
Note: The ages mentioned are not as important as the energy and timing in this funny, but spine-tingling, play!
We look forward to seeing you at auditions!
Please contact Michele Browne for more information:
michelebrowne@rogers.com
(416) 879-4425
Note: Markham Little Theatre is a non-paying community theatre company.
Perfect Wedding
Written by Robert Hawden. Directed by Michael McFarland.
This hilarious farce will run at the Flato Markham Theatre
May 2 – 5, 2018
Auditions:
Monday, November 27th at 7:00pm
Wednesday, November 29th at 7:00pm
Callbacks (if required) on Friday, December 1st at 7:30pm
Auditions and rehearsals will take place at MLT's "Backstage" facility, located at 9350 Markham Road on the grounds of the Markham Museum.
We are at the north-east corner of Markham Road and 16th Avenue, with an entrance at the lights across from the McDonald's. Walk through the iron gates, and we're the first building on your right.
Synopsis:
On his wedding morning Bill, the bridegroom, wakes up in his bridal suite bed with a strange girl beside him. In his post stag-party hangover, he can't remember who she is or how she got there. Or, for that matter, how he ended up there! Before he can get her out of his room, his bride-to-be arrives to dress for the wedding. In the ensuing panic, the strange girl is locked in the bathroom.
The hotel staff gets in on the deception, confusion reigns, one lie leads to more lies, and the story spins out of control until it reaches hysterical proportions.
Characters
Bill (The groom, aged 25-35)
He has always followed the crowd. Growing up, Bill was never the one to suggest fun and games for himself and his mates. He was never outgoing with women and, when he found a girlfriend, he was happy to just "be". The pressure of marrying Rachel, however, is weighing on him.
Tom (The best man / best friend of the groom, aged 25-35)
He is very organized and always pays attention to detail. Tom has always been, and is today, searching for his soul-mate. He can't seem to find her, and is afraid to go after the one he really wants.
Rachel (The bride, aged 25-35)
She is used to getting her own way. When things go wrong she just cries "mommy", and mommy will take care of everything. Her idea of the perfect life is a husband, a family, and a middle class life. She likes to dress stylishly and is meticulous about her appearance.
Judy (Tom's new girlfriend, aged 25-35)
Judy knows what she wants. She is cool, calm and collected. When push comes to shove, she has been known to reveal her true feelings. While attempting to find Tom the night before the wedding, Judy sets off a chain of events that will change her life and those of the bride, groom and best man.
Julie (A chambermaid, aged in her 20s).
Julie has seen it all, working in the hotel. She has no filter on her mouth or brain when she speaks, and – more often then not -it gets her into trouble. A conversation with Julie can cause anyone frustration and confusion.
Daphne (Rachel's mother, aged 45-55)
She is could be the sister of Camellia Parker Boles, ugly hats and all.
Audition process:
This is an open call. Please bring your best British accent! Auditions will consist of cold readings from the script. You will have 15 minutes prior to your audition to read the sides.
If you require further information, please email the director, Michael McFarland, at perfectwedding2018@gmail.com
To book an audition time, indicate the role in which you are interested, and a time for your audition will be confirmed by return email.
Please note the time commitment required for this play:
January/2018 -2 Saturdays for table read.
Rehearsals begin in February and will be on Tuesday and Thursday evenings from 7 until 9:30pm and on Sundays (time to be determined). Rehearsals will run from February 18 until April 26.
Performance will be May 2-5, 2018.
Note: Markham Little Theatre is a non-paying community theatre company.
ASSOCIATION OF COMMUNITY THEATRES – CENTRAL ONTARIO (ACT CO)
Find out about auditions for local theatres, in Central Ontario.