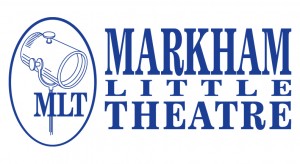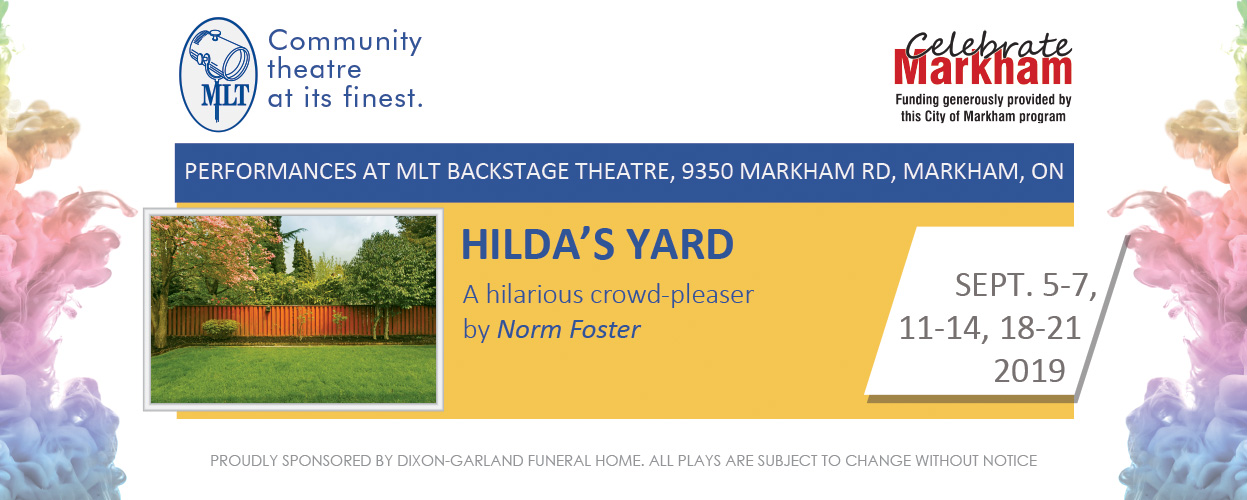 Calling Cast and Crew for HILDA'S YARD
Sam and Hilda are starting to enjoy life on their own, but their calm existence is rudely interrupted when their grown children suddenly ask to move back home. Gary is on the run from some thugs, and Janey is dreaming of divorce. So much for the blissful peace of their parents' empty nest!
This Norm Foster comedy will start Markham Little Theatre's 2019/2020 season, running at Backstage on September 5-7, 11-14, and 18-21.
We are seeking cast and crew for our new-to-MLT director Judi Cragg!
Casting Information
Roles:
Female
Hilda (50-ish)
Janey (early 30s, Hilda and Sam's daughter)
Bobbi (early 30s, Gary's girlfriend)
Male
Sam (50-ish, husband to Hilda)
Gary (early 30s, Hilda and Sam's son)
Beverly (Mid 30s-mid 40s, a well-spoken gentleman and thug)
Auditions:
Tuesday, June 11 from 7:00pm – 9:00pm
Thursday, June 13 from 7:00pm – 9:00pm
Callbacks (if necessary):
Tuesday, June 18 from 7:00pm – 9:00pm
Auditions will consist of a short prepared monologue and cold reading from the script.
Auditions and call-backs will take place at our Backstage facility, located on the grounds of the Markham Museum at the north-west corner of 16th Avenue and Markham Road. Turn in at the lights across from McDonald's, and drive straight, keeping the museum to your left. Park in the small parking lot, then walk through the large gate. We're the first building on your right.
Note: MLT is a non-profit organization, staffed entirely by volunteers. We do not pay our actors.
Please contact Judi Cragg at
jem.cragg@rogers.com
/ (416)272-3002 for more information and to let her know when you'd like to audition!
Crew Information
We need it all, folks! Producer, stage manager, costumes, set design … it's all up for grabs! Our director is new to MLT, so we are counting on you to step up and make her feel welcome.
Alternatively, Judi will be at our General Meeting on Monday, June 10. Go over and introduce yourselves. 🙂
Looking forward to a fantastic season!!
ASSOCIATION OF COMMUNITY THEATRES – CENTRAL ONTARIO (ACT CO)
Find out about auditions for local theatres, in Central Ontario.