Auditions
MARKHAM LITTLE THEATRE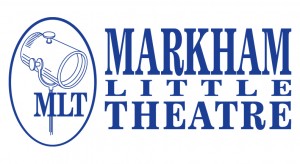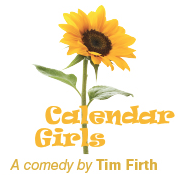 Seeking cast for Calendar Girls!
Calendar Girls, by Tim Firth, follows the true story of a group of friends who are trying to purchase a new settee for their local hospital's cancer ward. They decide to embark on a rather daring (and baring) fundraising venture as they create a calendar which causes quite the stir in their otherwise quiet Yorkshire town. Funny and heartwarming, this show is sure to be a crowd pleaser!
Cast:
9 females ranging in ages from 20-70.
2 males (approximately 50-60 years of age)
2 males (approximately 20-30 years of age)
British accents are requested!
Audition Dates:
Monday, June 25 at 7:30pm  AND  Tuesday, June 26 at 7:30pm
Please plan to attend both Monday and Tuesday. 
Call backs (if needed) on Thursday, June 28 at 7:30 pm.
Auditions will consist of cold reads from the script.
Auditions and rehearsals will take place at our Backstage facility (the north-west corner of Hwy 48 and 16th Avenue, on the grounds of the Markham Museum. Turn at the lights just north of 16th across from McDonald's, and look for the big brown building through the iron gates).
Rehearsals will begin in mid-September.
Performances will take place at the Flato Markham Theatre (at Warden and Hwy 7) from November 14-17, 2018.
Author's Note on Nudity:
As in the best traditions of vaudevillian fan dances, the art of the play's nudity lies in what is withheld. The choreography of this sequence is best described as "fabulous concealment".
From the director:
Never fear — I will stage the scene very tastefully. My ladies will NOT be embarrassed!
If you would like to borrow a script, please pick one up at our Backstage home on Monday, June 11 between 7:30 – 8:30 pm. A $20 refundable deposit is required, and will be returned during auditions.
Questions? Please contact the director, Gloria Thomas, at thomasgloria43@gmail.com
ASSOCIATION OF COMMUNITY THEATRES – CENTRAL ONTARIO (ACT CO)
Find out about auditions for local theatres, in Central Ontario.